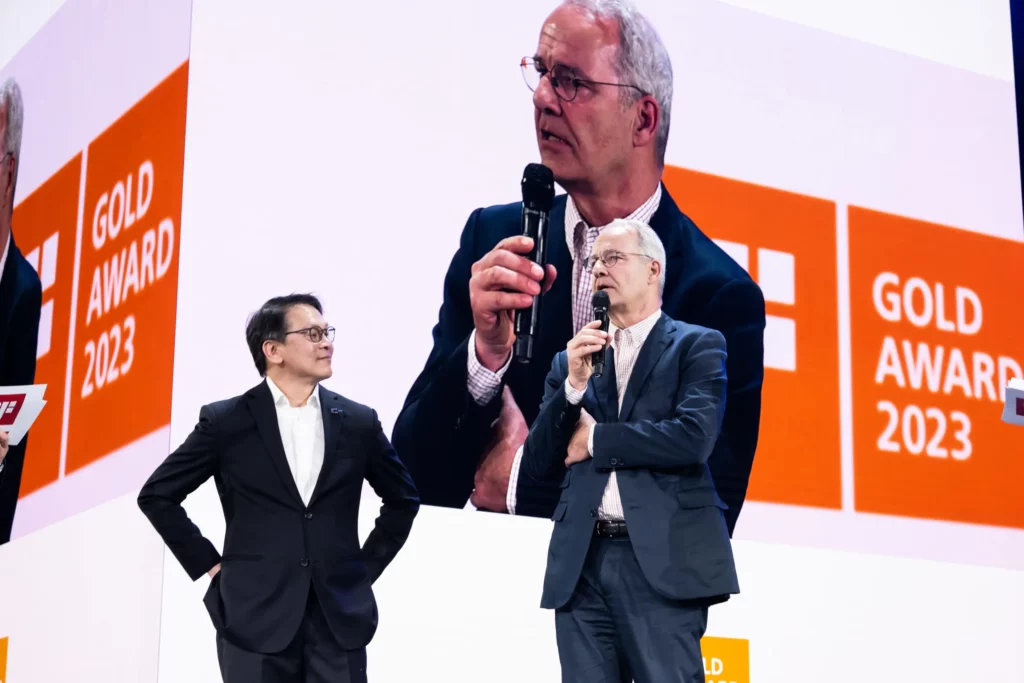 At the iF DESIGN AWARD NIGHT on May 15th in the magnificent Friedrichstadt-Palast in Berlin, more than 1.500 guests from 42 countries celebrated the winners of the iF DESIGN AWARD 2023. Christoph Böninger, CEO of the iF Design Foundation, used the large stage during the award ceremony as a platform to present the goals, tasks and activities of the iF Design Foundation.
»Sustainability is the central theme. Our society is facing massive changes. Our economy must change its focus from business added value to a contribution to the common good, i.e. the public value of its products and services. And designers shouldn't just follow the industry here, they have to be the ones who initiate change.«
Christoph Böninger, Chairman of the iF Design Foundation
When asked how future designers can prepare for a changing world and the associated challenges for their profession, Christoph Böninger referred to the white paper »Designing Design Education«, which was published in 2021. In view of the current changes in the design industry, the foundation asked 2021 experts worldwide in 250 what they think the future of design education could look like or should look like. The white paper's findings were expanded upon with a recently published study on the public value of design. Both studies result in new skills for the iF Design Foundation, which young designers must acquire in future design training. A combination of traditional skills and artificial intelligence in combination with new interdisciplinary competencies are of great relevance. In particular, Christoph Böninger mentioned the topics of learning & teaching sciences, personality growth and sustainability, in order to be able to guarantee the "connectivity of designers" to the future spectrum of professions in industry.