A film recording of the talk "The White Paper – Designing Design Education".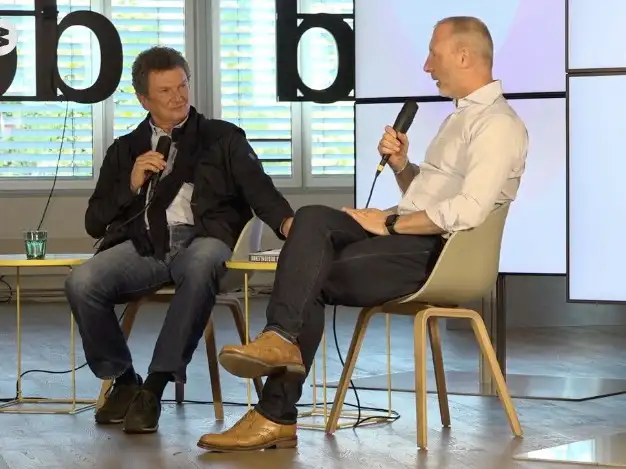 How must design studies be designed in order not only to keep up with the changes in the economy and society, but to shape them? The basic work "Designing Design Education. White Paper on the Future of Design Teaching" documents findings from five years of scientific research. It is based on interdisciplinary exchange with over 250 experts from 25 countries. The aim of this publication is to substantiate the discourse about necessary changes and to stimulate concrete implementation.
On the occasion of Berlin Design Week 2021, the author of the book, René Spitz, spoke with Fritz Frenkler, who edited the white paper together with Christoph Böninger and Susanne Schmidhuber. The approximately one-hour film recording of the talk is now available here to see online.
What could design teaching – in Germany, in Europe and worldwide – look like in five, ten or 15 years? To what extent does it have to adapt to different design needs in different countries and cultures? Doesn't design finally have to move away from the understanding of primarily making products more attractive and therefore more salable? And does it have the task and responsibility to sense and formulate changes in society - and to put people at the center? Isn't it fatal to see the designer primarily as a marketing tool and design exclusively as a tool for the manufacturing economy? Is this misunderstood job profile of the designer reflected in a currently inadequate or no longer up-to-date offering of training? How could, how should the topic of design education be completely rethought - from the present into the future, taking into account a wide range of scientific disciplines?